HOW TO GROW A HUMAN: ADVENTURES IN HOW WE ARE MADE AND WHO WE ARE
Philip Ball
(The University of Chicago Press, 330 pp., 2019, $25.00)
Reviewed by Jason Morgan
According to Philip Ball, we live in a golden age of cellular biology. Ball ought to know. He is a prolific science writer: His many books include two titles in the Very Short Introduction series, one on molecules and the other on the elements, and he has written about science for The Observer, The New York Times, The Guardian, New Statesman, Scientific American, and the Financial Times. He was also an editor at the very prestigious journal Nature for more than two decades, and he holds a PhD in physics and an undergraduate degree in chemistry. So when Ball (citing biology sociologist Hannah Landecker) asserts at the outset of his newest book, How to Grow a Human, that scientists in the twenty-first century broadly agree that cells and not genes are the unit of life, and that "nothing less than the complete cell has a claim to be called genuinely alive," we ought to sit up and pay attention (p. 25).
Ball's interest in this question is not entirely academic. The impetus for writing How to Grow a Human was Ball's participation in a 2016-2018 science experiment called "Created Out of Mind," which Wellcome Trust scientists conducted "to understand more about the causes, and ultimately find clues that could lead to possible cures," for certain "inheritable early-onset dementias" (p. 3). In July of 2017, Ball volunteered to let two neuroscientists at the Institute of Neurology at University College London take a tiny sample of tissue from his shoulder. That tissue was then put into a test-tube, "bathed in a nutrient solution," and grown, over eight months, into a "mini-brain," what Ball describes as ". . . a blob of neurons about the size of a lentil. They wired themselves into a dense network and could signal to one another in the way neurons do" (pp. 1-2). A dollop of Ball's shoulder was firing electrochemical messages in the way that a cerebral cortex does—this is not something that happens every day.
The jarring strangeness of a brain made of arm flesh growing outside of his body prompted Ball to begin to ask the deep, often disturbing questions that quite naturally follow from this wresting of the reins from Mother Nature. Was the tissue in the test-tube still, somehow, Ball? Whoever it was, what exactly had it become after eight months of seemingly independent cell growth? What is a cell, and how does it exhibit such existential elasticity as to become virtually any variation of the cellular theme given the right conditions? How much of this should humans control? Cellular biology may indeed be undergoing a revival after decades of fascination—heightened considerably by James D. Watson and Francis H.C. Crick's discovery of the double-helix structure of DNA in 1953—with genetics. For Ball, this revival is made all the more immediate because his own cells—or are they still his own?—were able to embark on a different genetic pathway, causing Ball to wonder just what a cell is anyway, and what it means for bigger questions about life and human identity.
Over the next 330 pages, Ball provides a fascinating overview of the history of cellular biology and a helpful introduction to some of the newest developments in the study of the cell. Whereas scientists once focused on the encoding and decoding properties of the gene, what is now becoming clear, Ball argues, is that life cannot be understood at the molecular level. The cell is where the real action of life takes place. Ball quotes microbiologist Franklin Harold, who says that "the higher levels of order, form and function are not spelled out in the genome" (p. 37). To know what life is, Ball says, you have to go bigger. "Go to quarks and you have lost chemistry," Ball writes, arguing that disassembling complex things is not always a way to figure out how they work. By comparison,
. . . at the level of genes you are left with only a rather narrow view of some of the entities and processes that underpin this notion we call 'life.' Life remains a meaningful idea from the macro level of the entire biosphere of our planet right down to the micro level of the cell. Within those bounds it encompasses a whole slew of factors: flows of energy and materials, the appearance of order and self-organization, heredity and reproduction. But below the level of the cell, you'll always be overlooking something vitally important in life. (p. 43)
While few would argue that a given strand of DNA or, much less, a single protein molecule generated during cell division was fully alive, there is much more contention over cells, and Ball is right to focus his attention on how cells can contribute to our understanding of just what life is and when it begins and ends. In How to Grow a Human, Ball delivers a tour-de-force of science writing on the cell, including the history of cellular research. For example, there's nineteenth-century French physiologist Claude Bernard's (1813-1878) theory of the importance for the cell of the overall integrity of the organism, which Bernard called the milieu intérieur (p. 102); the rivalry between Italian pathologist Camillo Golgi (1843-1926) (he of the famous Golgi apparatus) and Spanish histologist Santiago Ramón y Cajal (1852-1934) over the structure of nervous systems (p. 103); and French surgeon and Rockefeller Institute scientist Alexis Carrel's (1873-1944) success in keeping chicken-heart tissue alive outside of a chicken for weeks at a time (pp. 104-105). Dolly the Sheep makes a cameo, of course, as does Snuppy, the dog cloned by later-disgraced South Korean scientist Woo Suk Hwang (p. 287). The first "test-tube baby," Englishwoman Louise Brown, is also in Ball's book, and there are the usual references to Aldous Huxley's 1932 dystopian novel Brave New World and H.G. Wells' even-more-dystopian 1896 novel The Island of Dr. Moreau. The Matrix, Donna Haraway's "Cyborg Manifesto," and theoretical physicist Stephen Hawking—whose affliction with Lou Gehrig's disease (ALS) raised perennial questions about the relationship of the mind to the body—also get taken up. Robert Hooke's (1635-1703) early sketches of cork cells viewed via one of the world's first microscopes in the late seventeenth century, and other early scientists Antonie van Leeuwenhoek (1632-1723), Nicolas Andry de Boisregard (1658-1742), and Nicolaas Hartsoeker (1656-1725) (who developed several theories about the "homunculus" and other ways to explain the generative power of spermatozoa) are all covered with great flair (pp. 10-14). How to Grow a Human would serve nicely as an introductory text for a course on the history of cell experiments and many of the ethical quandaries that accompany mankind's attempts to "play God" and bend the cellular life force to our own purposes.
Running through much of Ball's discourse is, in one form or another, the "transhumanism" that now shapes so much of the biological field. Transhumanism is often associated with American raconteur Ray Kurzweil, who predicts that a moment of "singularity" is coming when technical and bio-technical prowess will exceed human abilities on every front and humans will "upload their consciousnesses" to machines or otherwise contrive to meld body with mechanism and thereby achieve a kind of immortality. But while the terminology may be recent, transhumanism as a concept is hardly a recent idea. For example, Ball explains that a hundred years ago British physician Thomas Strangeways (1866-1926)—a disciple of Alexis Carrel—and British zoologist Honor Fell (1900-1986) sought to use tissue culture techniques to make human flesh immortal (p. 109). British biologist John Burdon Sanderson (J.B.S.) Haldane (1892-1964) also "imagine[d] the production of humans wholly outside the body," explaining in a 1923 lecture that "we can take an ovary from a woman, and keep it growing in a suitable fluid for as long as twenty years, producing a fresh ovum each month, of which 90 percent can be fertilized, and the embryos grown successfully for nine months, and then brought out into the air" (pp. 185-186). Haldane's wild theories, Ball explains, which sounded like science fiction at the time, led eventually to in vitro fertilization (p. 186).
This transhumanism thread of the cellular sciences runs right through to the present. Today, the CRISPR gene-editing technique, "developed in 2012 largely by biochemists Emmanuelle Charpentier, Jennifer Doudna and Feng Zhang" (p. 269), may be the key to eliminating disease from the human genome (pp. 270274). This would bring us one step closer to the "singularity" of which mankind has been dreaming since at least the robotic fantasies of Czech playwright Karel Čapek's 1921 stage drama R.U.R. (p. 220). This "brave new world" of the future may not be as far off as we believe. Ball relates that a Chinese scientist named He Jiankui was roundly condemned when he announced in 2018 that he had used the CRISPR technique to genetically engineer at least one pair of twins. Ball mentions Mary Shelley's Frankenstein (pp. 247-251) as an early example of a scientist trying to remake man anew. Like Dr. Frankenstein's monster, "the modern Prometheus," CRISPR-designed humans may seem to hold the promise, at least according to the mad scientist at the lab table, of overcoming the Biblical admonishment that "all flesh is grass, and all the glory thereof as the flower of the field" (Isaiah 40:6 ). Those who want a one-volume primer on the history and future of cellular science will have difficulty finding a better book than How to Grow a Human.
Unfortunately, however, while Ball's book is a splendid review of the science of the cell and the history of cellular research, it falls apart on the level of philosophy. So much so that, even if Ball were to discover biological immortality, he would be unlikely to recognize it. Like the vast majority of scientists working in virtually every field of discovery today, Ball has a technical dexterity and an understanding of the physical universe that, while impressive on the merits, is almost entirely without any philosophical grounding. As Walker Percy's portrait of young lab technician Binx Bolling in his 1961 novel The Moviegoer reveals—and as Percy's great influence Søren Kierkegaard also pointed out—science can understand everything in the cosmos, except the scientist. Ball wrote How to Grow a Human to introduce the cutting-edge technologies for probing and growing cells, but he fails to answer even basic questions about what life is and who human beings are. This makes How to Grow a Human an unwitting testimony to the ongoing philosophical poverty of the modern scientific project. Ball runs through facts about cells, molecules, biological technologies, and virtually the entire range of scientific endeavor with ease. But he is a beggar on philosophy's now-empty thoroughfares. He has the universe in view, but cannot articulate what he sees.
One very good example of this comes when Ball rather gratuitously disparages the term "pro-life." In 1970, Ball writes, British physiologist Robert Edwards (1925-2013), gynecologist Patrick Steptoe (1913-1988), "and their clinical assistant Jean Purdy published images of fertilized human embryos grown to the 16-cell stage; by 1971 they had developed embryos in vitro to blastocysts" (pp. 214-215). This was done as part of an IVF procedure pioneered by Edwards, but the photographs, Ball laments, citing feminist medical anthropologist Lynn M. Morgan, gave the impression that the "blob[s] of tissue in which a shrimp-like head was already forming" possessed "the same moral status as people." This caused, from Ball's perspective, an unfortunate tendency for some human beings to argue for human solidarity with such "tissue." "Many 'pro-life' groups," Ball says, putting "pro-life" in mocking scare quotes, "now argue their case by mobilizing the imagery of biomedical technology, using the in utero fetus as a stand-in for the embryo to imply the presence and continuity of personhood from conception onwards" (pp. 216). In a snide footnote, Ball reassures his readers that he has used the "['pro-life'] terminology precisely to emphasize the politicized language; the phrase is not descriptive" (pp. 216). IVF may have raised questions about the ethical treatment of human beings at every stage of development, but Ball, following the cue of the radically anti-life professor Lynn Morgan, dismisses those questions as "political."
However, it is unclear from the rest of Ball's book what life really is, and why "pro-life" should be dismissed as merely the expression of a political opinion. For example, Ball details the debate in the UK in the early 1980s, led by moral philosopher Mary Warnock, about guidelines for the IVF technologies that Edwards and his team had unleashed a decade or so before (pp. 235-236). The Warnock committee eventually arrived at a "14-day rule," finding that the appearance in a human embryo of a proto-spinal cord called a "primitive streak," a feature which typically appears at two weeks of gestation, marks the boundary after which no more IVF or other intrusive procedures may be performed (p. 236). Concomitantly, Ball points out that "some scientists" regard the gastrulation stage of embryonic development, when cells differentiate and "buckle and fold, to shape the body"—a process which also takes place about two weeks after fertilization for humans—as "the beginning of personhood" (p. 69). But Ball is unconvinced, and prefers to see human life as a process, rather than beginning with a given event. "Life only began once," Ball writes, emphasizing in italics that evolution has been working on an "unbroken thread from primal slime and algae" all the way to humans walking around today (p. 87). If Ball is unable to say what life is and when it begins in the case of an individual human being, why is he so hostile to the position that life should be defended? How can militancy arise from avowed uncertainty?
Indeed, by Ball's own logic, the embryo in the uterus should be considered "life" from the moment of conception, part of the "unbroken thread" of life that Ball emphasizes—the old Aristotelian idea of the Great Chain of Being getting dusted off for a reappearance on the scientific stage (p. 24). "Biology is inherently a science of becoming" (p. viii), Ball writes, so why does an embryo, a stage of human development, not count as "becoming" enough to be a human person?
Why, to press the point further, does Ball join Morgan in denying personhood to the human embryo, but entertain the grievings of New York Museum of Modern Art curator Paola Antonelli? Antonelli admitted to losing sleep over a 2008 exhibition of "a tiny 'leather jacket' made not from cow hide but from mouse tissue: cells derived from mouse embryonic stem cells grown on a polymer scaffold that guided them into the shape of the diminutive garment" (p. 125). She eventually succumbed to her conscience and shut down the exhibition, worried about the disintegrating murine cells in the display case. "I had to make the decision to kill [the mouse-cell exhibition]," Antonelli says. "And you know what? I felt I could not make that decision. I've always been pro-choice (on abortion rights) and all of a sudden I'm here not sleeping at night about killing a coat. That thing was never alive before it was grown" (p. 125). One may not adopt a pro-life position about a human embryo, but one may lose sleep about dead mouse cells at an art exhibition. The philosophical reasoning behind this remains murky at best.
Things get worse when Ball wades into theory of mind. "Our existence is totally and unavoidably solipsistic," Ball writes. "We are trapped in our minds, ignorant of all that evades our senses and able only to infer, and never to experience, the minds of others" (p. 320). But this is a scant two paragraphs after Ball's admission that biology "fails to locate [. ] the root of our individuality" (pp. 319-320). This wavering between solipsism and no-self Buddhism can have disastrous consequences in cellular research. For example, Ball spends much time pondering the case of Henrietta Lacks (1920-1951), the Baltimore woman whose cancerous cervical cells were acquired, without Lacks' knowledge, by Johns Hopkins physician George Otto Gey and eventually shipped around the world for experimentation. (The Immortal Life of Henrietta Lacks, written by Rebecca Skloot and published in 2010, quickly became a national bestseller and the subject of a 2017 film of the same name.) Lacks' "immortal" cells continue to multiply, raising the same questions about extrabodily immortality and the identity of the flesh that Ball confronted when he watched pieces of his own shoulder thriving in a test-tube—who is what, namely, and what is who? "What qualifies as a human?" Ball ponders (p. 197). He insists that the embryo does not, but he does not explain why. The brain, Ball attempts to argue, "is the seat of personhood," but then adds that "it's not clear who is to be found there, or where they are" (p. 301). "All perception," Ball pronounces, is "a mental construct," but then he interjects, in the very next sentence, that "the brain is shaped by experience" (p. 303). The reader is left dizzied by Ball's mastery of the science of life presented in the unhappy idiom of philosophical ignorance. Henrietta Lacks' cells, and Lacks herself for that matter, may or may not be "immortal," but in order to answer that question Ball must first decide who, exactly, Henrietta Lacks and her fellow human beings are. Ball has no clue, so the empirical facts collapse into an unsorted heap, and How to Grow a Human devolves into a kind of mutant Petri-dish literary experiment all its own. In the end, Ball resorts to arguing that "genomic selfhood" is "a kind of story you're trying to tell" (p. 142), acknowledging that he cannot give readers "'just the science,' because it already comes with a story attached" (p. xi). This retreat into narrativism is a denial of the scientific method itself, and shows us indirectly why Ball's refusal to accept the pro-life position is inevitably predicated upon politics. He has nothing else to deploy in the argument but his own opinions, which Ball himself admits vary with circumstance. When he watched his own child growing at the IVF embryonic stage, for example, Ball was convinced that the cells were very much "becoming" something special. "Did I anthropomorphize those embryos," Ball asks rhetorically, "imbuing them with personality, casting them as plucky little characters determined to give it their best shot at becoming a baby? You bet I did" (p. 209). Tragically, however, those embryos died. "It turned out that they were not potential people," Ball flatly states. While he was cheering for the embryos, he saw them as people, but when they failed to meet his expectations, he relegated them to the category of unrelated tissue again. A political decision if there ever was one. In the Great Chain of Being, flummoxed by weighty questions of life and death, Ball has assumed the power, from the prison of his solipsistic mind, to determine personhood, and the best he can do by way of explanation is to appeal to the telling of various kinds of stories (including those of Darwin, Richard Dawkins, and natural selection). This is hardly scientific, and yet it represents the best that virtually every scientist can do when it comes to articulating the philosophical grounds for his or her work. Little has changed since Kierkegaard's observation that the learned men of the post-Enlightenment were, as Walker Percy put it, "lost in the cosmos." As if to prove Percy and Kierkegaard right, Philip Ball has written a book about "how to grow a human," and then failed to tell us what—who—a human is.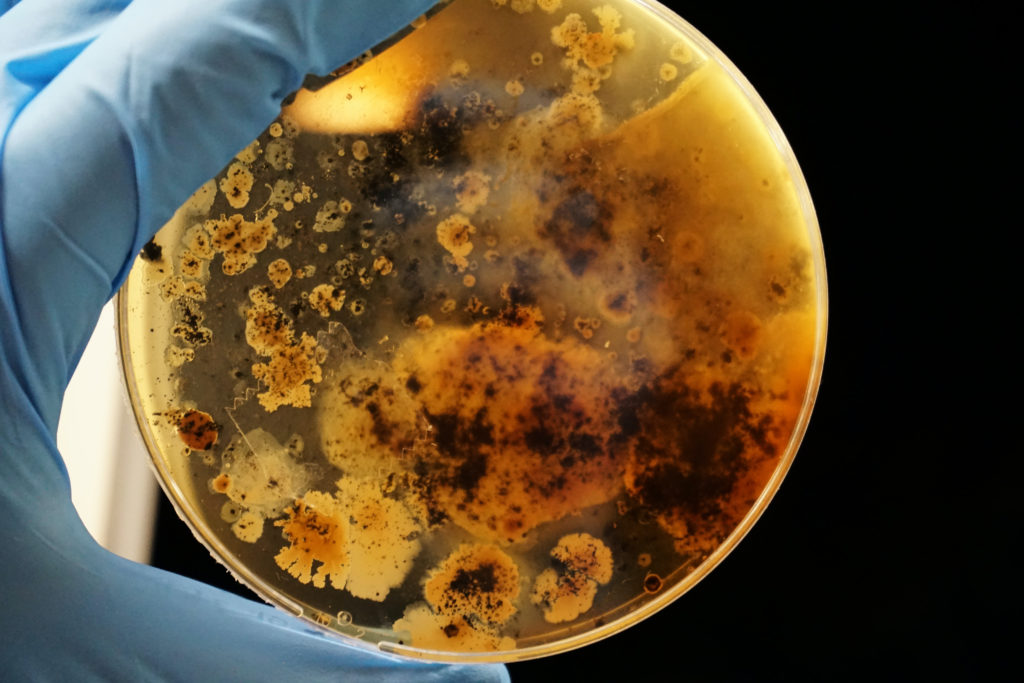 He has given readers the best account of the latest advances in cellular biology that one is likely to find anywhere, and has done so by revealing, inevitably, the utter poverty of the philosophy underpinning the entire scientific project in modernity. For both of these reasons—because it succeeds so brilliantly and fails so disastrously—Ball's book is a must read. Those who want to know who the human person is will need to look elsewhere. But those who want to know what scientists are doing in their laboratories, and what they are saying about their research, will benefit greatly from reading the latest from Philip Ball.
158 people have visited this page. 1 have visited this page today.
Social Share