Please note time and location change!
Ryan

Bomberger

to speak at Columbia University on

February 1, 2017
Planned Propaganda: Uncovering the Truth about Planned Parenthood
8:00 PM at The Mathematics Building, Room 417
Ryan Bomberger, founder of the Radiance Foundation, is in the one percent that is used in arguments to justify 100% of abortions. His biological mother experienced the horror of rape, yet courageously made a loving plan of adoption. Planned Parenthood exploits the tragedy of rape, the most vulnerable among us, and especially the black community. It's a tactic that is rooted in a corrupt history of eugenic racism and elitism. Today, 

Planned Parenthood is the leading killer of unarmed black lives.
Department of Mathematics
Room 417
Columbia University
2990 Broadway
New York, NY 10027
Sponsored by: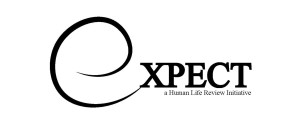 THIS EVENT IS FREE OF CHARGE. Seating is limited, so rsvp today!
(Please let us know you'd like to attend the Feb 1 event in your subject line)
276 people have visited this page. 1 have visited this page today.