Due to the current climate of uncertainty in New York City, our 2020 Great Defender of Life Dinner was POSTPONED until Fall of 2021


***However!***
Would you like to help us regain some of the financial loss from this year's dinner cancellation? It would make such a difference.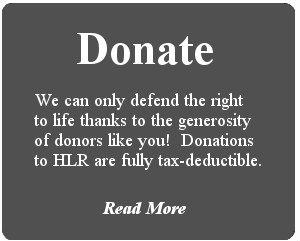 ---
Each year, the Human Life Review honors a worthy person or persons with its Great Defender of Life Award. A fund raising dinner is held each fall at the Union League Club in New York City's Murray Hill neighborhood. The club's warm atmosphere and the gathering of like-minded people makes this dinner a NYC pro-life scene favorite, and many of our loyal readers and supporters come year after year. 
We'd like to invite you to join this special and growing family. 
Check this page for regular info and updates about our most current and past dinners, and as always, feel free to add your comments and questions!
Can't make the dinner?   Your fully tax deductible gift will help us to ensure a successful evening for all involved. Your name will also be recognized in the dinner journal.

3,867 people have visited this page. 1 have visited this page today.