JOIN US for our 19th annual
Great Defender of Life Dinner
OCTOBER 6, 2022
Honoring 
Gerard Bradley & Pregnancy Help NYC
and celebrating the overturn of Roe v. Wade!
Union League Club of New York
COCKTAILS  6:30 PM | DINNER  7:30 PM | BLACK TIE OPTIONAL
ABOUT OUR HONOREES: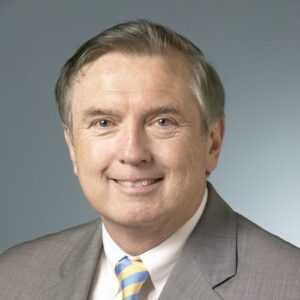 Gerard V. Bradley is an eminent scholar of the Constitution and religious liberty. He is professor of law, since 1992, at the University of Notre Dame, where he teaches Legal Ethics and Constitutional Law and directs (with John Finnis) the Natural Law Institute. He is co-editor of The American Journal of Jurisprudence, an international forum for legal philosophy. Bradley has been a visiting fellow at the Hoover Institution of Stanford University, and a senior fellow of the Witherspoon Institute in Princeton, N.J. He served for many years as president of the Fellowship of Catholic Scholars. Bradley received his B.A and J.D. degrees from Cornell University, graduating Summa cum laude from the law school in 1980. 
A prolific author, Bradley's most recent book is Unquiet Americans: U.S. Catholics, Moral Truth, and the Preservation of Civil Liberties (2019, St. Augustine's Press), and he is a contributor to many publications, including First Things, the National Catholic Register, National Review, Public Discourse and the Human Life Review. 
For an overview of Pregnancy Help NYC's many critical services to pregnant women, see: https://pregnancyhelpnyc.org/. Per their website,
We are here to help you! All services at Pregnancy Help are free and confidential. Please call or text us for more information.

Our staff of client advocates is specially trained to help you on an individual basis at this stressful time. Whether your concerns are about health insurance, housing, maternity leave or how this pregnancy will impact your career or educational goals, Pregnancy Help offers ongoing support starting with your initial office visit. Our years of successful experience in networking with other community agencies and social services organizations can be put to work for you.
153 people have visited this page. 4 have visited this page today.