All sorts of natural, legal, and Constitutional standards have been warped in order to accommodate the unrestricted right to abortion inherent in the Supreme Court's 1973 rulings, Roe v. Wade and Doe v. Bolton. It is a right that denies fathers an equal interest in the fate of their unborn children. One that is asserted to restrict if not ban peaceful pro-life protests. It is even used to exempt abortionists from complying with general standards all other medical practitioners are expected to meet.
Abortion's power to distort was on view February 22 when the Maryland Court of Appeals, the state's highest court, ruled that Maryland's Department of Health and Mental Hygiene (DHMH) had acted properly in refusing to release the names of individual applicants for abortion clinic licenses, notwithstanding the Maryland Public Information Act (PIA) of 1970.
The PIA contains a legal presumption that public records should be public, a principle the state's courts have held should be "liberally construed." Nevertheless, the appeals court upheld the DMHM's censorship, noting the PIA says government agencies "may" withhold information if such restraint is in the "public interest." Without citing evidence of any real threat to the public interest in Maryland, and essentially ignoring the disgraceful history of abortionist Steven Brigham—who would begin abortions in New Jersey and finish them in Elkton, Maryland*—the court adopted an "everybody knows that abortionists are under threat" justification, indicating concern that if abortionists felt endangered, they might not apply for licenses or even provide "abortion services" in the Old Line State. To preclude that possibility, the court agreed that DHMH was justified in its "conservative approach" to releasing information. (This argument implies that Roe requires abortionists to be allowed to ply their trade, even if they do not meet medical standards.)
The court tried to justify its gutting of the PIA by noting that physicians' disciplinary records are publicly available, so withholding individual names of abortion licensees hurts no one. But, as National Right to Life News observes,** Maryland's laissez-faire abortion regime—the state's Freedom of Choice act stipulates that the Roe license would remain in force even if the decision itself were overturned—allowed Steven Brigham to claim that although he was unlicensed in Maryland he could be a "consultant" to a clinic director. According to the Maryland Coalition for Life, Andrew Glenn—the Montgomery County Regional Director and plaintiff in the current case—sought the records precisely to compare whether licensees in Maryland had issues in other states. (The abortionist LeRoy Carhart, of partial-birth-abortion (Gonzales v. Carhart) fame, has worked in Nebraska and Kansas, and now plies his trade in Maryland). Maryland Coalition for Life also contends that Planned Parenthood, which owns several clinics in the state, pressured DHMH to censor the data. The Coalition had argued the PIA had no abortion exception in it. Well, it does now, thanks to the DHMH, and with the clear approval of the Maryland judiciary.
The appeals court's ruling is disappointing but not surprising. The unfettered abortion right has once again undermined a sound, generic public policy: in this case, the full disclosure requirements of Maryland's Public Information Act. While certain politicians would attempt to force political action committees to divulge donor lists as a way to root out corruption, they suddenly become very protective of the lucrative abortion trade, oblivious to the potential for unaccountability and corruption in medical practice, especially in a state with a hands-off approach such as Maryland's. Anybody with any doubt about where that can lead should look just north of the Mason-Dixon Line, at Pennsylvania's Kermit Gosnell.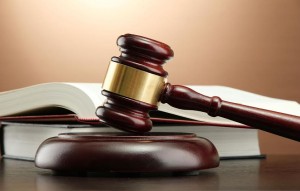 * Steven Brigham has lost or had his license suspended in multiple states. He induced babies' deaths in New Jersey but delivered the dead babies in Maryland because New Jersey required post-14 week abortions to be done in a licensed ambulatory facility by a doctor with New Jersey obstetrical training and local admission privileges, which Brigham did not have. The parallels to the Texas abortion law currently under U.S. Supreme Court review (Whole Woman's Health v. Hellerstedt) are striking. Maryland charged Brigham with five counts of first- and five counts of second-degree murder but eventually dropped the charges when it became unclear if the deaths had actually occurred in Maryland, New Jersey, or along I-95. When faced with revocation of his New Jersey license, Brigham divested himself of his eight clinics in the Garden State to Vikram Kaji, whose New Jersey and Pennsylvania medical licenses were temporarily suspended in the 1990s when he was accused of sexually abusing patients. For the latest on Brigham and Kaji:  http://njrtl.org/tag/vikram-kaji/
** Background information on the two abortionists can be found here:
http://www.nationalrighttolifenews.org/news/2011/12/notorious-abortionist-steven-brigham-arrested-charged-with-numerous-counts-of-murder/#.Vu0NdI9OKUk
http://www.nationalrighttolifenews.org/news/2012/01/abortionist-steven-brigham-a-twenty-year-history-of-botched-abortions-and-lost-medical-licenses/#.Vu0Nm49OKUk
John M. Grondelski (Ph.D., Fordham) is former associate dean of the School of Theology, Seton Hall University, South Orange, NJ, USA.  All opinions expressed herein are exclusively his.
152 people have visited this page. 1 have visited this page today.
Social Share