The New York Times headline warns: "As Mexican State Limits Surrogacy, Global System Is Further Strained." The gist of the story is that the southern Mexican state of Tabasco, which for a brief moment became the next Mecca for wealthy Westerners looking for Third World women to carry babies for them, has followed Thailand and India in closing its door to foreign surrogacy. (https://www.nytimes.com/2017/03/23/world/americas/as-mexican-state-limits-surrogacy-global-system-is-further-strained.html)
The article is extremely one-sided. The reasons Mexican officials give for limiting surrogacy, which include fear of organ trafficking, pornography, and domestic slavery, are given short shrift. One academic the story quotes claims that "70 percent of Tabasco's surrogacy clients were gay foreigners. 'It's more about being against homosexual families.'"
A spokesperson for Families through Surrogacy, an Australian group "that organizes seminars and shares information online," argues that restrictions at home "push people to engage in offshore markets and take risks." If heteronormative hinterlands shut their doors to foreigners, then Western "[g]overnments need to create better access to surrogacy domestically."
Well, maybe not. Maybe they should shut down human trafficking in women and babies instead—internationally and domestically.
The Times article acknowledges that Tabasco women turned to surrogacy after the local oil industry downsized, "shed[ing] thousands of jobs."  One woman, who "bore twins for an Australian man," got $10,000 for her labors, which she described as "her 'only chance to get ahead.'"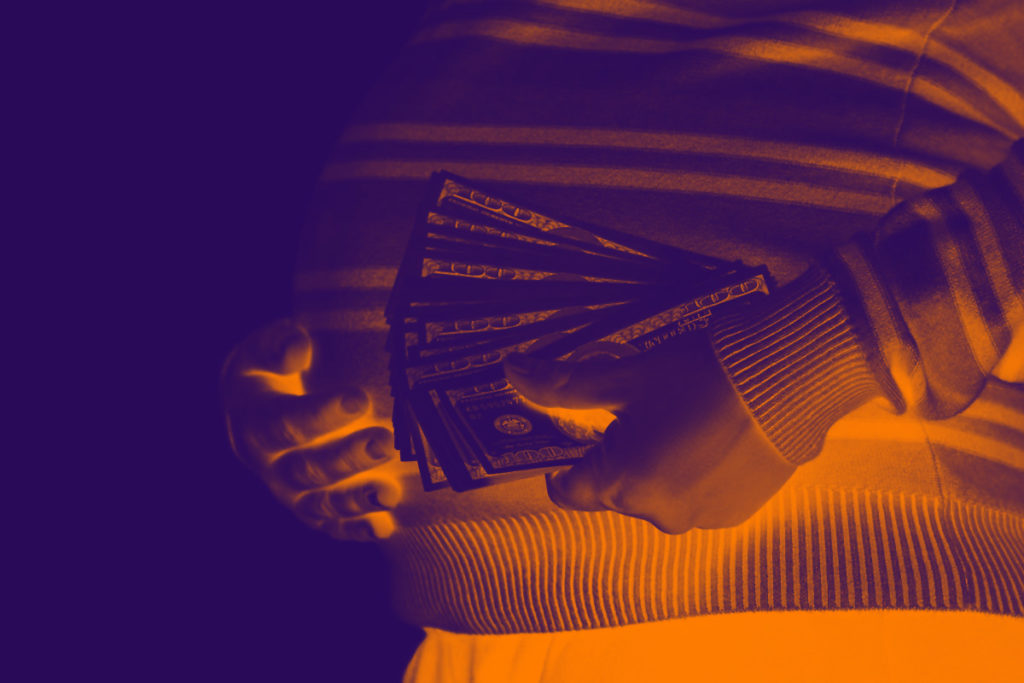 Read that last sentence again. A poor woman in Mexico had to sell her fertility, her body, and possibly her babies (the article does not discuss her genetic relationship to the twins) to a wealthy Australian man. Her "job" is making babies. Since when is being a mother a job, and when did babies become commodities? Even if for the sake of argument we take her position, do we appreciate that this woman received only $1.54 an hour for the pregnancy? (A typical pregnancy is 270 days x 24 hours = 6,480 hours.) In Australia, the minimum wage is $13.51 (not counting weekends, holidays, and overtime), so the man paid 11.4 per cent of what he would have to pay at home just to have someone mind his platypus. In Mexico, where the current minimum wage is 80 pesos an hour ($3.90), he paid 39 per cent. And that for her "only chance to get ahead."
Where is the Times—usually the self-styled tribune of social justice-plus types—on this? Where are the marchers against "inequality" who berate the "exploitation" of post-colonial countries and their women? Who stands with these Latinas? The reproductive technology industry loves to paint its trafficking in altruistic terms: It offers a "win-win" for individuals who want babies and women who need money. But as Rachel Moran, the author of Paid For, a searing account of her seven years as a poor prostitute on the streets of Dublin, noted somewhat more bluntly, if a woman is hungry, the proper response is to feed, not exploit her.
Or is the social-justice takeaway from this article that there is a growing international "illiberalism" towards "reproductive choice," especially as exercised by foreigners and homosexuals, so that the villains here are xenophobic and homophobic Third World officials?
Absolutely unmentioned is the welfare of the child. Shipping conceived children to  another country to be implanted and carried to term and then surrendered to a man who has contracted to buy the whole package hardly seems in any child's best interest. In terms of policy, are we now seeing a turn from the child's objective "best interests" to the interests of the buyer?
And is this not exactly what contemporary Polish philosopher Zbigniew Stawrowski means by "sleek barbarism" when he says that ersatz rights asserted by nouveau "victims" capable of paying for a "family," in fact bludgeon real rights of authentic victims: the woman with a "womb to rent" who is treated as real estate, and the commodified child, made and marketed to fulfill adult desires, who may or may not get a father and a mother in the exchange? As Stawrowski notes, there is a subtle but crucially important shift at stake here: Writing in his Clash of Civilizations, he notes that "it is not the child that has the right to have a family, but a pair of adults . . .  that have the right to have children.  . . . . [C]hildren acquire the status of an object, whereas adoption will not be too different from buying a dog from the pound" (p. 20).
In one respect, Stawrowski is wrong: Adoption standards are often far stricter (and thus more protective of children) than surrogacy norms. Even the Times concedes as much: "Surrogacy has expanded across the globe over the past decade as adoption rules became more stringent."
One reason adoption is far more regulated than surrogacy is that it has existed much longer. Surrogacy really took off only after the invention and refinement of in vitro fertilization techniques in the late 70s, that is, in the post-Roe era. Stuck in the middle of the Abortion Wars of the 1970s and 80s, legislators and regulators generally took a hands-off approach to surrogacy, both to avoid controversy as well as to avoid another encounter with Roe's 800-pound elephant: the status of the embryo. If the embryo is just a part of a woman's body—a legal fiction rooted in scientific fraud—then contracting with a woman to bear a baby might be handled by prohibitions against post-partum baby-selling rather than recognizing any right the unborn child might have not to be commodified.
Let's not be naïve about the big money the reproductive technology industry has in surrogacy, and the expandable "market" (the Times article's own word) potential in a post-Obergefell world. The article admits as much when its headline warns of the "global system" being "further strained" when jurisdictions prohibit surrogacy. There is no formal "global system" in baby and woman trafficking, although an informal one has arisen wherever opportunities have presented themselves. The question ought not to be whether that system is strained but whether, 184 years after William Wilberforce, we have the moral vision and guts to shut it down. For women, and for kids.
398 people have visited this page. 1 have visited this page today.
Social Share